Completed Restorations
1948 Feather Craft Runabout with a
1957 Evinrude 18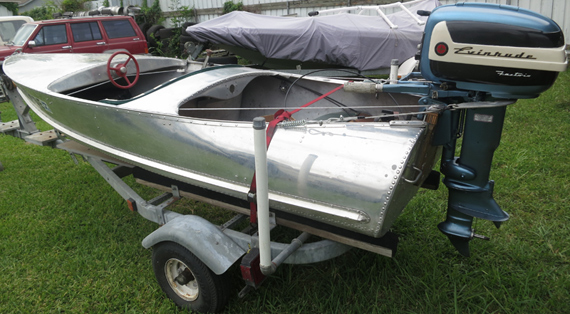 Evinrude 18, the 1956 model was 15 hp. This was a premier fishing motor in the late 1950s.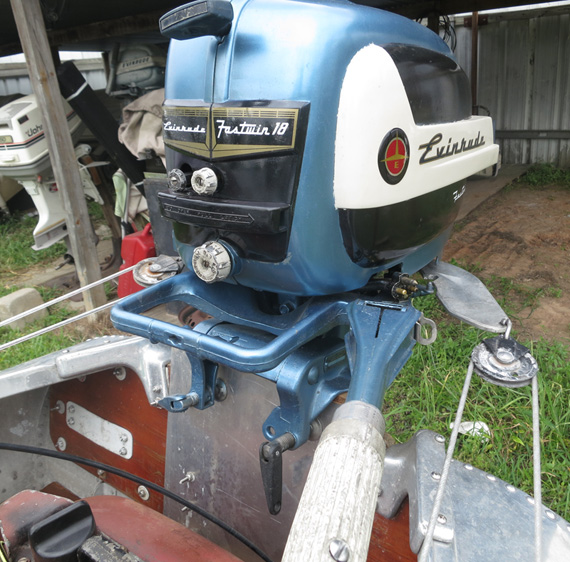 This motor had good compression. New impeller and fuel lines, carburetor kit, spark plugs and gear oil.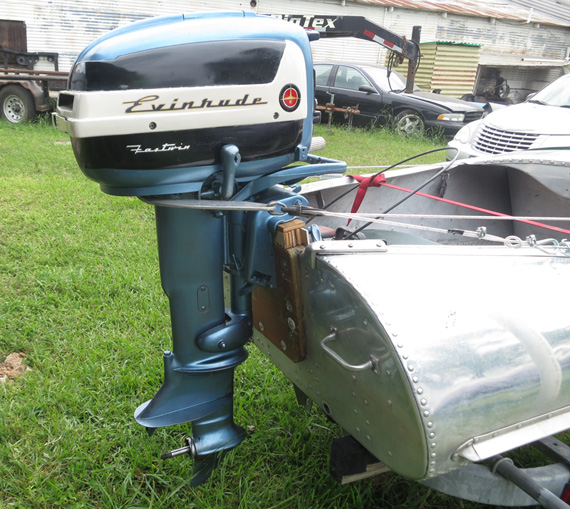 The Fastwin with a reworked bronze AJC prop pushes the boat 27.5 mph.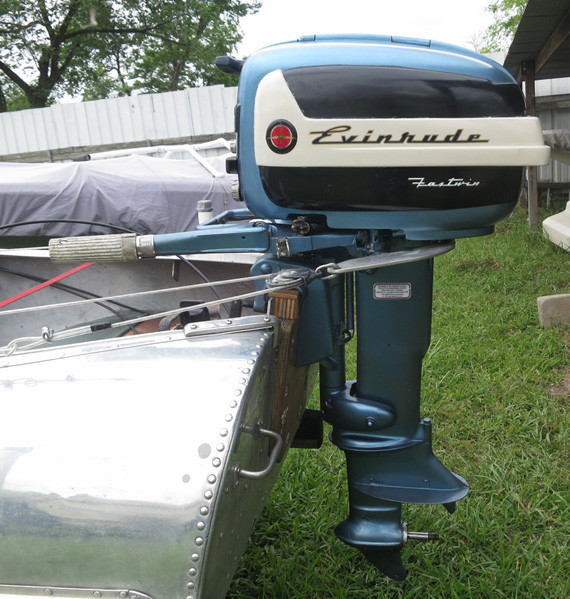 This rig is very good in rough water, it's fun to drive.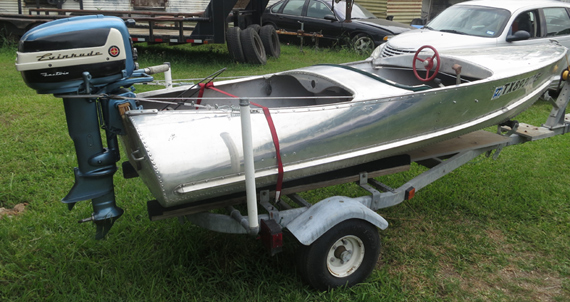 Rare 1948 10 1/2' Feathercraft. This model won the Albany-N.Y. Marathon in its class in 1948.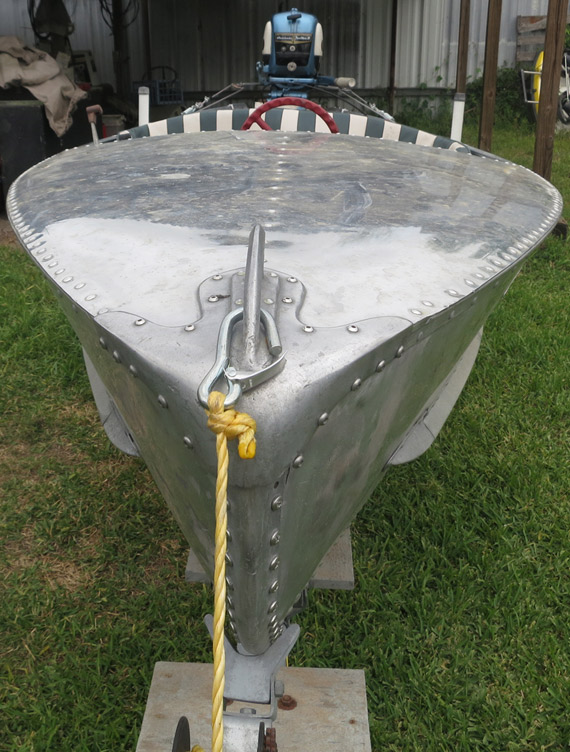 The boat has green and white seats and floorboards front and rear. Rear steering would only work driving while kneeling with the rear seat removed.