Completed Restorations
1957 Johnson 5.5hp CD-14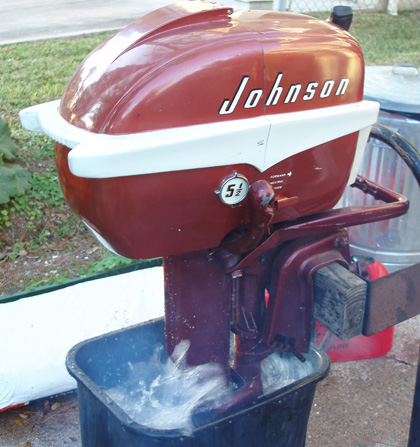 1957 Johnson 5.5 hp, model CD 14. Very close to show room appearance.
New fuel line, new coils, good condensers, cleaned and reset points (not burned), good J6-J spark plugs, pumps water, shifts FNR, starts easily, good compression, idles and runs very well.
This motor was not run much, is so well cared for that it could have been displayed in a central Texas showroom. The motor was passed on to us by John 'Meatball' Murray at the Oct. 2011 AOMC wet meet in Kingsland, Tx.