Completed Restorations
1968 Glastron v153/1991 Johnson 70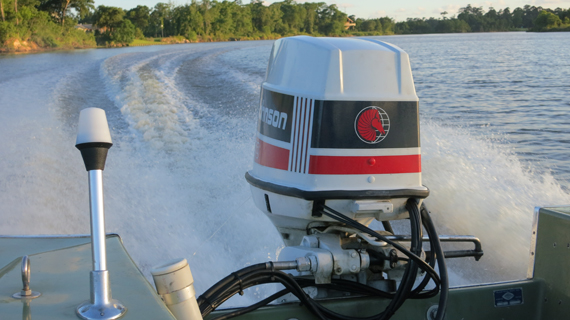 1968 Glastron v153/1991 Johnson 70, Finn is driving.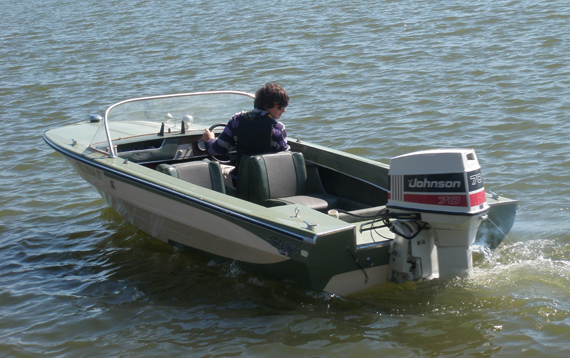 VRO was replaced by a Stinger fuel pump for RPM>6000. Gearcase was torn down and checked, new seals and impeller. This motor pulls about 78 hp at the crankshaft, a little more than the Stinger 75 that it replaced.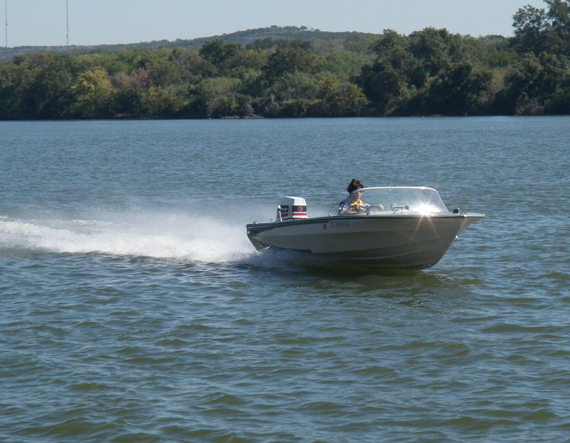 46.5 mph @ 6700 RPM. The prop is a 13x19 Stiletto recut as a Chopper and recambered for surface-piercing.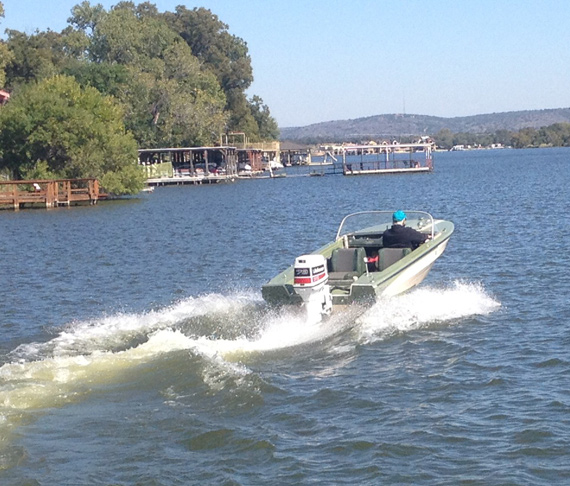 This is an excellent rough water boat, lots of fun to drive. Cornelia, Finn and Hans all love running it.